#ABMAagainstperiodpoverty
Girls and women are all too often shamed into not attending school or college when they are experiencing their periods due to the lack of affordable sanitary materials being available to them and poor education around menstrual health and hygiene.
W
hilst our team where visiting Malawi recently, they found only limited sanitary products available to purchase. A pack of 10 disposable sanitary towels cost a staggering 3800 Kwacha, (approx. £3.80) or a pack of 10 tampons costing 2900 Kwacha, (approx. £2.90.) With extremely limited choice of products and no low cost supermarket branded options available, it is no surprise to read the results of a UNESCO report that 1 in 10 girls in Sub-Saharan Africa misses school during their menstrual periods, which is about 20% of a given school year.(1)
A recent U-Report(2) of 3,910 girls and young women from 160 countries, found that the pandemic had made problems worse.
Only 51% of participants could talk openly with very close people about periods
14% had found it harder during the pandemic to talk about periods with the people they lived with
12% of participants could not talk to anyone about their periods at all
We want to make a difference
We want girls and women to feel comfortable coming to class and attending examinations and our #ABMAagainstperiodpoverty Initiative is the start of our journey to do this. We are delighted that during the March examinations we provided female learners in Malawi, free reusable pads, and we will continue to do so during our upcoming June exams.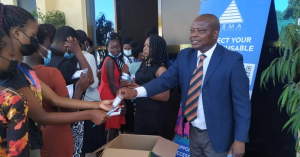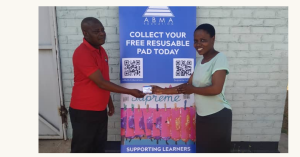 As part of our Initiative we want to not only make products accessible but to help educate people to remove the taboos and stigma surrounding the topic of menstrual health and hygiene, and to play a part in the Menstrual Hygiene Day Vision, 'Making Menstruation a Normal Fact of Life by 2030'.
#ABMAagainstperiodpoverty #WeAreCommitted #PeriodEducationForAll #EndPeriodStigma #EndPeriodPoverty #MHD2022
(1)  Puberty education & menstrual hygiene management. (2014). Good policy and practice in HIV & AIDS and education. Booklet, 9 ed. Paris, France: UNESCO.
(2)  (n.d.). Girls Voices. [online] Available at: https://www.wagggs.org/en/what-we-do/u-report/girls-voices/ [Accessed 26 May 2022].