Our COO, Paul Roseveare and our Compliance Officer, Shehrazade Emmambokus-Teuten, visited Guyana last week to follow up on our work with the WIIN project.
It was an extremely positive trip, allowing them to speak with so many different people, hearing their stories, learning about their backgrounds and being told how their lives are being transformed for the better because they have been given this access to learning.
Day One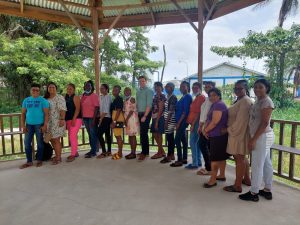 Visiting West Demerara Secondary School where we met participants who took part in some of the WIIN courses, the candidates told us they loved the courses and said that having taken these courses they feel that this will open new opportunities for them. One thing that they especially value is the fact that these courses are certificated and endorsed by us. These candidates said that they would never have been able to afford to get a British Endorsed course. So the fact that not only are these courses free, the fact that they carry our logo – a British "stamp" if you will – serves as a form of currency and will help open many more doors.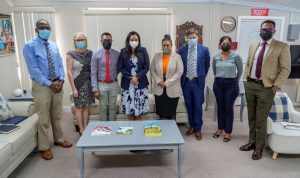 Day Two
A visit to the Ministry of Human Resources and Social Security to speak with Minister Dr. Vindhya Vasini Persaud, whose brainchild is the WIIN project. Then going to work at Nations and signing off another course!
Day Three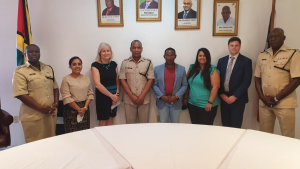 Started the day off with a radio interview with Gordon Mosley on Hits and Jams 94.1 Boom FM, then a meeting with the Commissioner of Police, Commissioner Hicken, who told us of his plans to start a police academy, whose aim is to train police officers so that they are able to gain more skills and so they can be fluid in their police careers. ABMA Education and the Guyana Police Force will be working on a number of new initiatives with Nations in the coming months.
Day Four
Attending the British High Commission for a reception and dinner which was hosted by Jane Miller OBE, in recognition of ABMA Education's contribution to capacity building in Guyana.
Many thanks to those who took time out of their schedules to meet and speak with us during our week. Special thanks goes to the team at Nations who facilitated our visit, may we continue to grow and collaborate together to help build a better future for learners in Guyana.