Meet Madalitso who pursued Computing and Information Systems under ABMA Education at CEC Lilongwe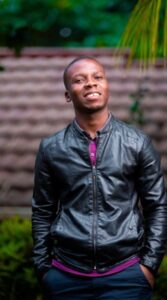 Campus, where he successfully completed all the levels with distinctions.
How has your ABMA Education qualifications help you?
"My academic background and qualifications from ABMA Education paved the way for me to enrol in a Bachelor of Science in Information Technology program at Malawi University of Business and Applied Sciences (MUBAS) in 2021.
At present, I hold positions as a part-time instructor at the National College of Information Technology and CEC Blantyre Campus.
Undoubtedly, the ABMA qualification has been instrumental in launching my career in the field of technology, and I am immensely grateful for the educational opportunities it has provided for me."
Congratulations on your great achievements Madalitso!